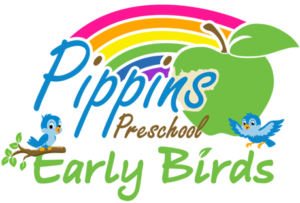 For parents who need to get to work, or who enjoy the convenience of an earlier drop off time, Pippins offers an early morning session, called Early Birds. Pippins' Early Birds comprises the same exceptional Pippins childcare, provided by our regular staff, just with an earlier start time available.
There are two options available for parents who would like to send their child to Early Birds:
Full session with breakfast included
8am-9am
£6.50
Half session, without breakfast
8:30am-9am
£3
We regret that we are unable to accept government funding for this session. For those attending Pippins on a funded basis, your funded hours will still begin at 9am, regardless of whether or not your child attends Early Birds.
For children attending a full session from 8am, they will have access to a nutritious breakfast. Some of the foods on offer include fresh fruit, porridge, toast, a choice of cereals, crumpets, and croissants. Children are always given a choice of milk or water to drink.
If this provision would be of interest to you, please tick the relevant box on our Waiting List Form to let us know!