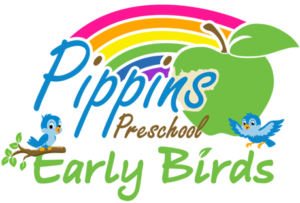 From September 2020, Pippins will be trialling an early morning session, called Early Birds, which will then run into the 9am usual start time. Our Pippins' Early Birds provision will run from 8am – 9am each morning. It will comprise the same exceptional Pippins childcare, provided by our regular staff, just with a new earlier start time available. A light breakfast buffet will also be available during this session.
The Early Birds session will cost £7 per child. We regret that we are unable to accept government funding for this session. For those attending Pippins on a funded basis, your funded hours will still begin at 9am, regardless of whether or not your child attends Early Birds.
If this provision would be of interest to you, please tick the relevant box on our Waiting List Form to let us know!