Useful info
Call: 01223 833248
Email: pippinspreschoolsawston@gmail.com
Find us on Facebook: www.facebook.com/pippinspreschoolsawston/
Visit us: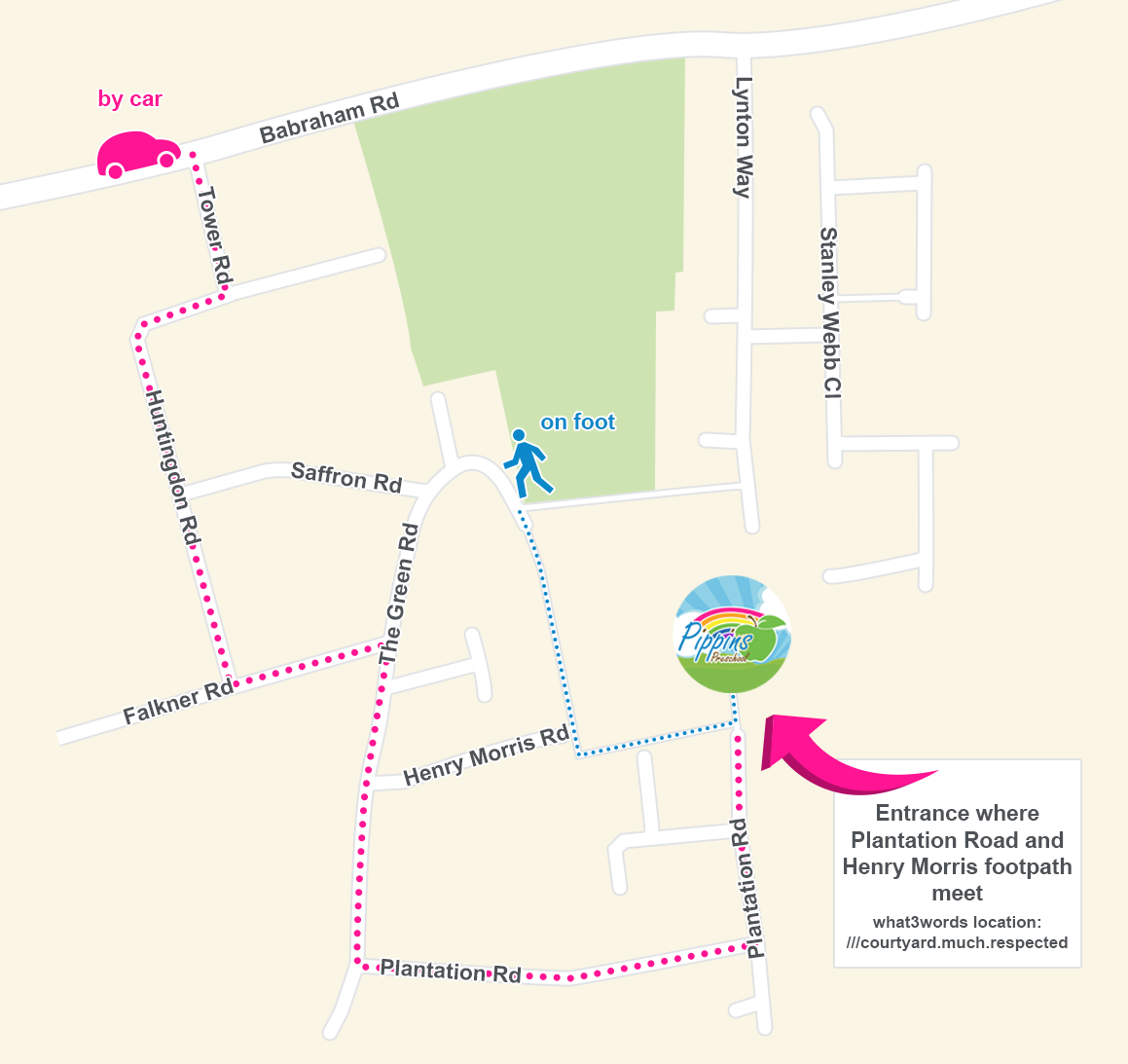 Although Pippins is located on the same site as Icknield Primary School, our entrance is around the back, not via Lynton Way. Find us where Plantation Road and the footpath from Henry Morris Road meet.
Sat Nav CB22 3JL for entrance point.
what3words: ///courtyard.much.respected
Postal Address:
Pippins Preschool
Lynton Way
Sawston
Cambridge
CB22 3EA
Designated Persons for Child Protection are Mandy Todd, Sandra Matthews and Ruth Gladstone. Out of preschool operational hours child protection team professionals can contact the Designated Persons on 07305144517 for any urgent enquiries and we will respond as soon as possible. Alternatively, please leave a message on the preschool landline, 01223 833248 that wil be responded to during preschool opening hours.
Pippins Preschool is a member of the Pre-school Learning Alliance.
Registered Charity no. 1029132
Ofsted Registered Provider URN: EY333805