&laquo Previous Post: I Spy Music
Next Post: Billy Goats Gruff Story & Learning »
22nd June 2020 8:00 am
Here's another great outdoor activity from Cath, our Forest School leader…
Crush some chalk on the patio with a stone or hammer (may need supervision). Add water and mix to form paint. Use different colours and try mixing them together. Experiment with other materials e.g. soil, charcoal.
Use a stick or paintbrush to create some artwork. It doesn't have to be on paper; paint the patio, the shed door, stones, an old cardboard box, anything that needs brightening up.
Chalk paint washes off easily, so you won't have a purple patio forever. But it does look lovely!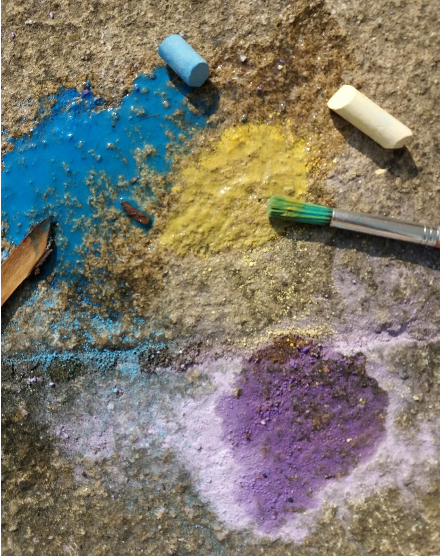 &laquo Previous Post: I Spy Music
Next Post: Billy Goats Gruff Story & Learning »