&laquo Previous Post: Mark Making
Next Post: Goldilocks Story & Learning »
18th June 2020 8:00 am
This is a favourite activity of Cath, our Forest School leader and something that the children always love doing at Pippins. All you need is an old pan, cup, dish or empty yoghurt pot, and a spoon or stick to stir it.
Send the children to collect interesting ingredients: leaves, grass, twigs, flowers (but tell them if there are any they can't pick!), stones, soil, crushed chalk, paint, bubble mixture, etc. If you don't have access to a garden, you can find some good ingredients in the house. Then mix it all up!
There are lots of variations: cook it on a pretend campfire or play kitchen. Add mud to thicken. Make it as stinky as possible – or as nice as possible. Dish it up in small plates and serve to family or toys. Have a teddy bear's picnic or cafe. Is it a magic potion? If so, what does it do? Does it give you special powers?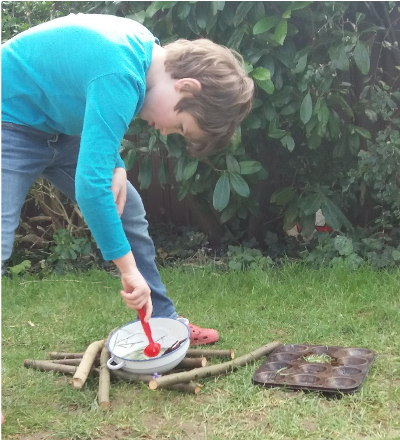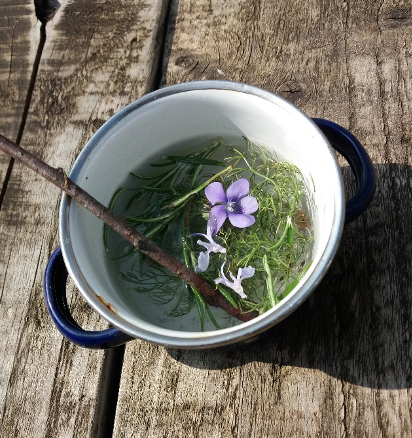 &laquo Previous Post: Mark Making
Next Post: Goldilocks Story & Learning »